US actor Art LaFleur dead aged 78 after Parkinson's battle
Art LaFleur, famous for playing Babe Ruth in the classic baseball movie "The Sandlot," is dead.
The actor died Wednesday following a 10-year battle with Parkinson's disease … according to his wife, Shelley. We're told he died at his home surrounded by his children and Shelley — and although he was in hospice care, Art was cracking jokes to try to make his family laugh in the time leading up to his death.
His wife is remembering Art as a "generous and selfless man" … qualities she says carried over into his acting career, "but more importantly it was who he was for his family and friends."
Fans will remember Art for famously playing the role of the Great Bambino in 1993's classic family film The Sandlot, however, that was not his only role in a baseball-related movie.
Art also appeared in 1989's Field of Dreams, where he played Chick Gandil.
His other acting appearances include roles in The Blob, A Cinderella Story, Speed Racer and House Hunting. He also played the tooth fairy in The Santa Clause 2 and 3, alongside Tim Allen.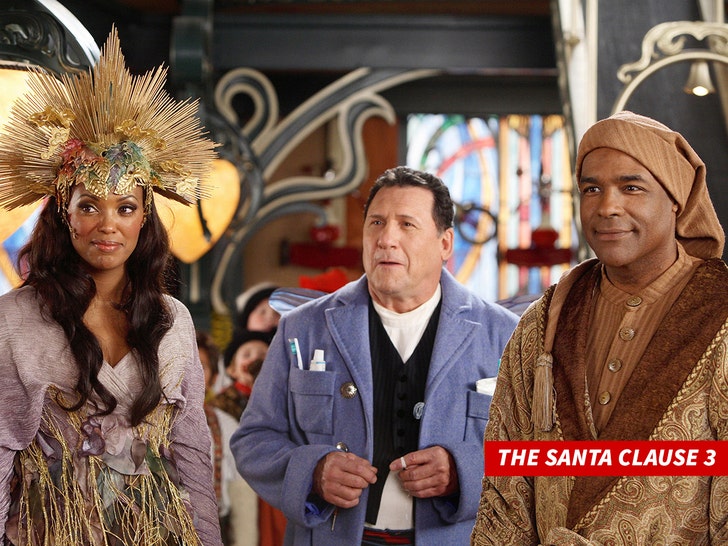 On the TV side, Art appeared on episodes of Malcolm in the Middle, The Bernie Mac Show, JAG and a number of other shows.
Additional credits of his include The Rig, House Hunting, Death Warrant, Man of the House, and Ace Ventura: Pet Detective.
In addition to his respected film career, he also appeared in numerous television shows including M*A*S*H, Lou Grant, Soap, Webster, The A-Team, Hill Street Blues, Thirtysomething, Northern Exposure, Home Improvement, Malcolm in the Middle, Doogie Howser, Coach, The Incredible Hulk, Baywatch, ER, JAG, House and The Mentalist.
Through his roles, Shelley said her husband "brought laughter to so many people."
---