Taliban patrol in Kabul, take control of traffic system
In the Afghan capital, Kabul, the Taliban are patrolling in vehicles, and government installations are under Taliban control.
The Afghan media report on the situation in Kabul said that the Taliban had taken control of the traffic system at some intersections, while the number of civilians on the roads was negligible, and educational institutions and shops were closed.
Afghan media reported that there were thousands of civilians inside and outside Kabul's Hamid Karzai Airport.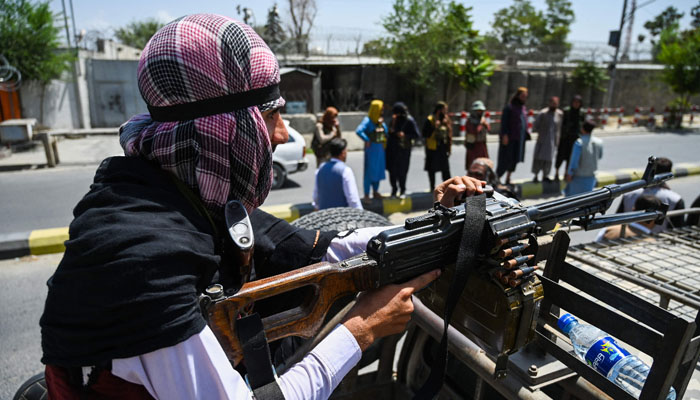 Due to the closure of flights at the airport, the administration is requesting the citizens to return.
It should be noted that 5 people have been killed in the firing by the American army to disperse the crowd at the airport in Kabul.
According to British media, Kabul's Hamid Karzai International Airport has been closed after the chaos and all commercial flights have been canceled.
According to sources, US troops stationed at Kabul airport fired in the air to disperse the crowd.
According to a US official, US forces fired in the air at Kabul airport to prevent the Afghan people from boarding military flights.
The official added that US military flights are for diplomatic staff and foreign staff.
---