Famed Director Peter Bogdanovich Dead at 82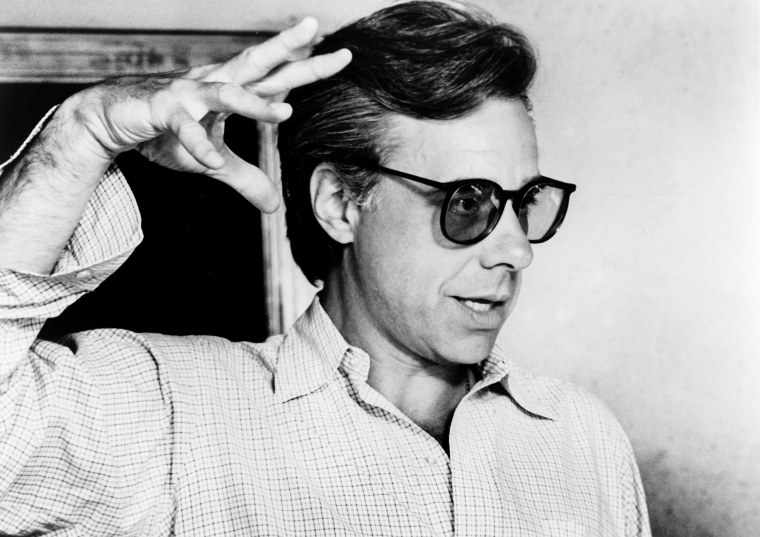 Peter Bogdanovich — the filmmaker behind big movies like "The Last Picture Show" and "What's Up, Doc?" — has died.
Bogdanovich died of natural causes just before 1 a.m. on Thursday, according to his daughter, Antonia Bogdanovich.
"We would like to ask for your respect of our privacy while we mourn the death of our loved one, our precious man," she said in a statement.
As a filmmaker, he was hailed for his ability to coax nuanced performances from actors, and for the bittersweet luminosity of movies that conjured a bygone past — bygone in American cinema, bygone in America itself.
Reviewing "The Last Picture Show" — only Mr. Bogdanovich's second film and widely considered his foremost — on its release in 1971, Newsweek's critic called it "a masterpiece," adding, "It is the most impressive work by a young American director since 'Citizen Kane.'"
Based on Bogdanovich's movie meditations in Esquire magazine, Roger Corman, who also gave Francis Ford Coppola and Scorsese their breaks in the world of low-budget B pictures, enlisted Bogdanovich to work as his assistant director on the 1966 "Wild Angels." Under Corman's aegis, Bogdanovich would graduate to write, direct and produce "Targets" (1968), about a rampaging Vietnam war vet. The experience would prove to be a crash course in filmmaking for the twenty-something novice and pave the way for his breakthrough 1971 feature, "The Last Picture Show," based on the Larry McMurtry novel.
A coming-of-age ensemble drama set in a bleak small town in Texas, co-written by Bogdanovich and McMurtry and shot in stark black-and-white by veteran cinematographer Robert Surtees, "Picture Show" premiered at the New York Film Festival, where it caused a sensation and prompted Newsweek magazine to declare it "the most impressive work by a young American director since 'Citizen Kane.'" The comment surely could not have meant more to the son of artistic immigrants, since "Kane" inspired him to be a filmmaker in the first place. (Bogdanovich would attempt in his newfound fame to resurrect Welles' career, but to no avail.)
"Picture Show" went on to earn eight Academy Award nominations, including best picture and writing and directing nods for Bogdanovich.
Peter was twice married, but both marriages ended in divorce, he was known for dating Dorothy Stratten back in 1980 when the Playboy Playmate was infamously murdered by her estranged husband when she was just 20 years old.
At the time of the murder, Peter railed against Playboy founder Hugh Hefner, blaming Hef and the "Playboy sex factory" for Dorothy's demise.
---