Manchester United's Victor Lindelof given time off after home burgled
Victor Lindelof's wife Maja details burglary during Man Utd's trip to Brentford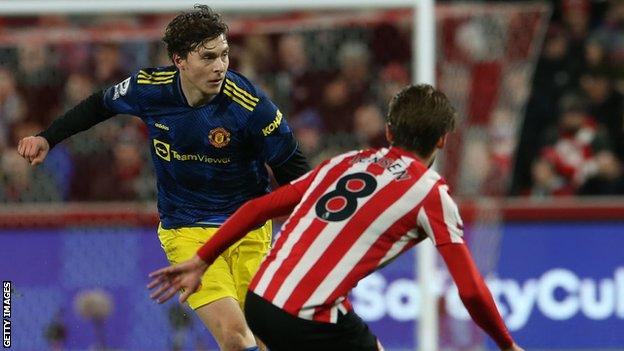 The terrified wife and young children of Manchester United star Victor Lindelof locked themselves in a room as intruders broke into their home, while he played in Wednesday's Premier League match against Brentford. 
Maja Nilsson Lindelof was alone with their three-year-old boy Ted Louie and baby Francis when she realized someone was forcing their way into the house.
In an Instagram story, Lindelof's wife Maja said: 'During Victor's game this Wednesday night we had a break-in at our house in Manchester.
United have confirmed the break-in happened and in a statement said: "His family, who were at home at the time, were unhurt but clearly shaken. This was a distressing experience for them, and for Victor when he learned of it after the game, and the club is providing them with our full support.
"He said to me right now he needs to stay at home, he doesn't want to leave his wife and family on their own, which I can fully understand being a father of two children myself. We agreed he will not be on duty tomorrow for the game."
"We encourage anyone with information about the crime to contact the police."
---