Cops search garden of missing seven-year-old Harmony Montgomery's former home: Mother says she filed 'dozens of reports of neglect' that were ignored and asks public to search for girl's father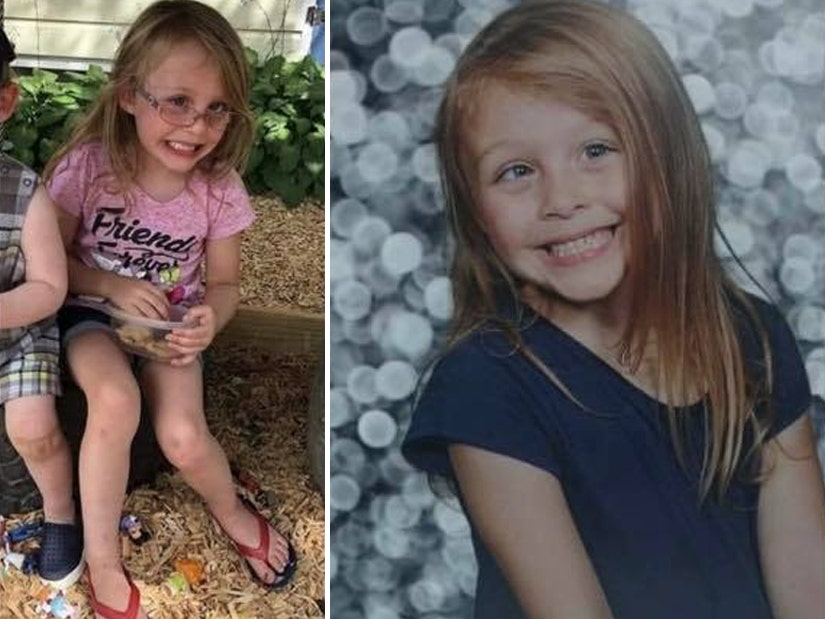 Harmony Montgomery disappeared in October of 2019 — but Manchester Police Department only learned about it last week.
"The circumstances surrounding this prolonged absence are very concerning and are being thoroughly investigated," it said in a statement on Saturday. "Detectives from the Manchester Police Department have been investigating this matter non-stop since being made aware," adding that all available resources and personnel have now been dedicated to finding her.
The mother-of-three also argued that the New Hampshire Department of Children Youth and Their Families (DCYF) 'failed' her daughter.
'Myself & her family have filed dozens of reports of abuse & neglect & nothing was done until I called police & wrote a letter to the NH mayor!!!!' Sorey wrote in all capital letters. 'This is all I will say until I am allowed to say more cuz [sic] I will not hinder my daughters [sic] investigation!!!!!'
Sorey also urged people to keep an eye on Harmony's biological father, Adam Montgomery. 
Montgomery has not been accused of any crime. He has made no public statements concerning his daughter.
Sorey bristled at negative comments alluding to her alleged history of drug use, writing: 'my daughter is missing & this is what ppl are focusing on?! Throwing my past on front street & trying to make it look like I don't care!'
She added: 'I'm calling on all my guardian angels to surround my baby & keep her safe & bring her home to me & her brothers.'
Meanwhile, it has emerged that Harmony has a younger brother, 5-year-old Jamison, and that both siblings had spent their early lives in foster care, before the boy was adopted by a Boston news reporter and his husband.
At another press conference on Monday, Manchester police announced a hotline for all tips about the case, which can be called in or texted to 603-203-6060.
Additionally, there is $12,500 in rewards for tips that lead to Harmony being found: the Manchester CrimeLine, a nonprofit organization, is offering $2,500, and two local businessmen are offering a combined $10,000, Aldenberg said.
---